Managing your inventory doesn't need to be painful. You just need the right tools.
Catalogs
Specific Inventory Types
We are always adding new catalogs. If you don't see what you need – ASK!

Optical Frames
The frames catalog provides  opportunities in both management and increasing sales. Frames can have unlimited images for each style and color combination. Opticians  have the selling tools they need at their fingertips. It's easy to manage the inventory while printing RFID tags (barcodes supported), ordering electronically, tracking orders and backorders, returns, credits, sales, transfers and shrinkage.

Optical Lens Blanks
Track and re-order your finished lens blanks with our optical lens inventory. No reason to open the drawers and count what is missing, Easily replenish what you have sold and re-order daily thru our e-ordering. Choose the lenses you sell and upload all of the skus from our manufacturer libraries. 

Assets
When did we buy that? When was the last time it was serviced? Who is responsible for fixing it when it breaks? Who has it? Just a few of the questions we have attempted to answer with our asset management catalog. Each asset has specific details such as purchase price, purchase date, who manages it, where is it located and if assigned to an individual – who has it?
See Wave RFID in Action! Schedule a Demo Today.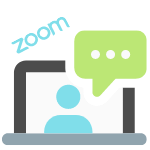 F.A.Q.
Frequently Asked Questions
How do I get started with WaveRFID?
Give us a call, send an email or complete our contact us form. You will hear from us within 24 hours.
Can you upload my existing frames or lenses?
Yes we can! Our import option is always available to make batch updates of your catalogs simple.
What's included in the monthly SAS fees?
On-going development and new features
Web-hosting of your data that provides 24×7 access from any device
Calls to our support team
Backup of your data
Web application to manage your inventory and assets
Android apps to enable your RFID readers and communicate with the web application
On-going web-based training
Do I need to buy a special printer?
Yes, the printer encodes the chip in the RFID tag with the unique number generated from the WaveRFID application. It will also print barcodes to support other software you may be using.
Can the tags be disinfected?
Yes, the paper for the tags is very durable. It is the same paper used for airline baggage tags, so it is resistant to temperature and moisture.
Are there warranties for the printers and readers?
All equipment is warranted for a period of 1 year against defects.
Your First 60 Days are Free!